Thought for the day – 29th November 
My image of this phrase clearly sets my tone for how I feel about this phrase. I think it is dishonest and damaging to the recipient of your intentions.
However, in the interest of balance and discussion, here is the way this phrase is described online
"Fake it till you make it" is an English aphorism which suggests that by imitating confidence, competence, and an optimistic mindset, a person can realize those qualities in their real life. It echoes the underlying principles of cognitive behavioral therapy (CBT) as a means to enable a change.
Honesty and the ability to build trust in this incredibly transparent and connected world means we cannot let people down, we cannot over sell a skill, over sell an outcome. We must build our skills to match the expectations we set.
While I love the inner empowerment of this phrase and can see its application to build confidence and through CBT shift ones mindset to enable belief systems, I fear the delusion and the results of really believing your own 'bull'.
Okay, why am I quite unusually opinionated about this?
Over the past 3 years Gail and I have had in excess of 1500 meetings, face to face, sharing the passion, purpose and plans for The Business Cafe. Seeking suppliers, sponsors, investors, advocates, community members, advisors, Non Executive Directors. The whole raft of stakeholders that we needed to work with in order to be 'investor ready'.
Two things, we have wanted to be the supplier on one hand and we want to be the client on the other. In all meetings, honesty, openness and complete transparency on where we are, where we are heading and how we will get there.
This has worked for us; we have created an amazing community around us, you, suppliers, investors and advisors.
Three areas stick out for me where we have been let down and had massive learning. One, Suppliers, two, potential Non Executives, and the third – people who say they can introduce you to investors and want a fee.
Within all three occasions the reality has been in many cases a complete let-down. Expectation have not been met, some suppliers have clearly over sold their skills to us, wasting time and money (great learning pre investment) potential Non-Executives working on probationary agreements have failed to deliver the connections and advice that they said they would be committed to, investment brokers have failed to introduce the right match of investor.
Over selling, under delivering is death to a personal brand, and therefore the business brand. I cannot imagine the strain it puts on the mind of the person who has done this and I know the strain it puts on the recipient.
The fact is we cannot afford to be gullible and trusting of those who seek to sell to us. The only way we can be sure of the ethics, skills and commitment of a supplier is to have someone recommend. But the recommendation must come from someone who has actually experienced the service, not someone who just 'knows of' the person. This reinforces once again the power of community and sourcing suppliers from within.
Time and time again, Gail and I have asked ourselves, should we beef up our plans, do we have to over exaggerate our Business Impact, our numbers, our goals. Does our 'pitch' need to have that 'sales man bull'. No way, we just aren't like that.
Our business projections are backed up by research, testing, 1500 meetings, tyre-kicked by experts, built on real interest in the Franchising and Sponsorship and we can stand tall in our honesty. We are ready to deliver against our projections and we can safely say, without inner fear, we believe this is possible. This allows us to sleep at night.
The ethics of a transaction, be it trading time, hard cash or equity should be based on the foundation of honesty, investing time to gain skills in setting the right mutual expectations of the outcome. It is the only way to build a sustainable business. Scarcity and desperation to build a business must never mean taking a client on without the ability to deliver their expectations. I have a list of people I have in my 'graveyard of suppliers and bull******". They can't come back from that place.
So, I guess to all our community here. Believe in yourself, be honest with your skills and ability to have impact on the person you are serving and be #buyeraware. Don't allow anyone to "fake-it till they make it' at your expense.
Would love your thoughts on this, naming no one, but perhaps an idea of what these thoughts today means to you.
This is a copy of my post in our Facebook Group where we are real, raw and caring. Search The Business Cafe Global on Facebook or click HERE 
Thank you to our sponsors who are enabling us to deliver free digital skills
within The Business Cafe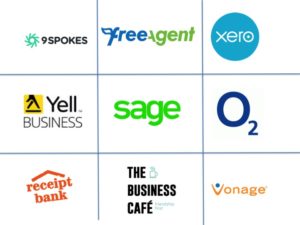 Please follow and like us: